Partnerships and Projects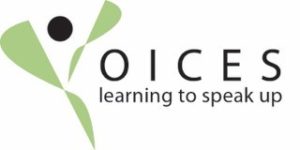 Voices
Voices began in 2001 as a partnership in Perth and Huron counties that would provide a way for young people and their families to learn to speak up, feel strong and connect to others whether together in advocacy or support groups or as an individual. The Voices Perth partners are Community Living St. Marys and Area, Community Living North Perth, Community Living Stratford and Family Services Perth Huron. The initiative was funded through the Ministry of Community and Social Services through the Foundations Program.
Over the years Voices has had many accomplishments including publishing books and a resources guide, spinning off a family group and organizing workshops for young people and their families.
Currently the main focus of Voices is offering leadership training in high schools across Perth county.  There are a number of topic areas including rights and responsibilities, planning for the future and relationships. Voices also organizes workshops for families with a wide range of topics including transitioning out of high school, moving out for the first time and post-secondary options.
https://www.facebook.com/VoicesPerth
Housing Task Force
The Housing Task Force was created in 2015 to deal with the housing crisis facing adults with developmental disabilities living in Ontario. A proposal developed by Community Living St. Marys and Area was one of 12 successful projects selected in the first round of funding that was meant to share creative options. The project was named 'Neighbourly Homes' and involved partnerships between families, agencies, private sector and local organizations.
The link to more information about the Community Living St. Marys Neighbourly Homes Project
http://www.planningnetwork.ca/Housing-Task-Force/index.htm#?page=20
The link to more information about the Housing Task Force Facebook page
https://www.facebook.com/groups/527484407354214/
From Presence to Citizenship
Putting Person-centred Thinking into Practice – A Knowledge Exchange Project is a two-year initiative to share best practices and success stories in the Developmental Services sector. The project's objectives are to support agencies who are prepared to make the shift, by providing them with best practices, success stories and practical tools to accelerate the transition, and to develop a permanent learning community where DS agencies can continue to share best practices and success stories so that we all continue to learn and improve our person-centred practices. Community Living Atikokan is leading this provincial project with support from ten other agencies including CLSMA.