18th Annual Create A Smile 5km Walk/Run 2022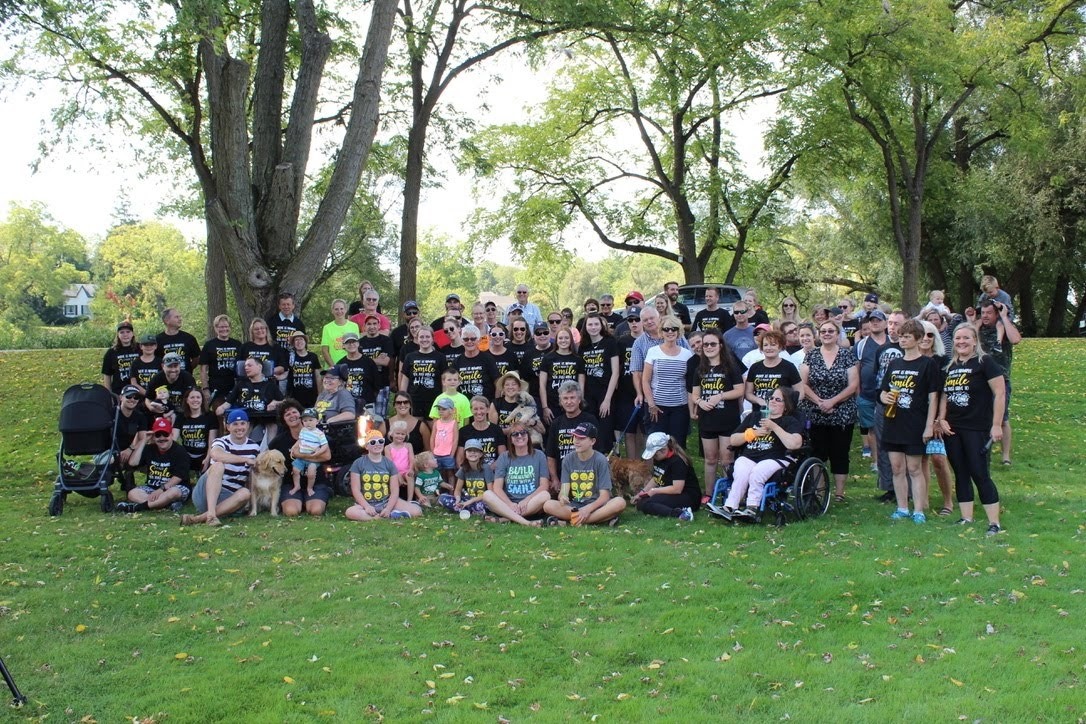 Create A Smile Foundation in partnership with Community Living St. Marys & Area has been creating smiles since 2004!
This annual fundraiser is fueled by the amazing generosity of volunteers, our community and businesses like yours. All of the money raised goes to Community Living to support our mission of improving the lives of people with developmental disabilities in St. Marys and Area. Not only has this event generated significant financial resources, it has also reminded us of the power of healthy communities.
The last two years have been extremely difficult as COVID-19 continued to impact our daily lives. With increasing living costs, the struggle is greater than ever on people with a fixed income. Many people with disabilities have an income of less than $1,100 per month. This year's funds raised will be used to support security of home, activities for increased participation in community events, and additional accessibility features in our parks.
This year, there is an option to extend your generosity across the globe. Support for people in Ukraine – For most people with developmental disabilities and families it is not possible to leave the warzone. If you would like your donation to help people in Ukraine, we will work with Inclusion Europe to ensure 100% of your donation will be used to assist Ukrainians with developmental disabilities affected by the war in Ukraine. Please choose the appropriate fund option when donating. For more information, click on the following link: https://www.inclusion-europe.eu/help-ukraine/
We are excited about our 18th Annual Create A Smile 5km Walk/Run – In person and Virtual for 2022 and we invite you to participate.
Between now and June 5, 2022– make the decision to participate – walk your 5km and make a difference!
Take a picture and email it to lcannon@clstmarys.ca and be part of our Facebook Memory Create a Smile page. The more smiles we can capture the better!
For those who wish to donate online or create a team through Canada Helps Peer to Peer, please visit our website and click on the 'Create A Smile' logo or click on the following link 18th Annual Create A Smile Walkathon
For those who would like to use a pledge sheet, you can pick one up at the James Purdue Centre or click on Create A Smile 2022 Pledge Sheet.
We hope you will join our walk/run in the month of June and help us support families in our area!
Inspiring video   https://vimeo.com/377585189/4769d0d905 –  Click on this link to understand the heart of the Create A Smile Walkathon!