16th Annual Create A Smile Fundraiser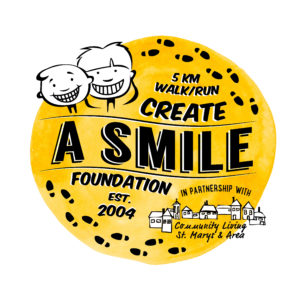 Join us for the 16th Annual Create A Smile Walkathon!
"A SMILE IS THE LIGHTING SYSTEM OF THE FACE, THE COOLING SYSTEM OF THE HEAD AND THE HEATING SYSTEM OF THE HEART." – UNKNOWN
Date: Sunday September 22, 2019
Time: 2:00 – 4:00pm
Location: Milt Dunnell Park (The Flats) St. Marys
New this year!
We have a new option available to make this fundraiser even more enjoyable.
By clicking on the link below,  you can join as an individual, join or create your own team, donate to a specific individual/team or just simply make a donation.
16th Annual Create A Smile Fundraiser
If you require more information, contact Candace O'Hearn at cohearn@clstmarys.ca or 519-284-1400 x 221