13th Annual Walkathon for CREATE A SMILE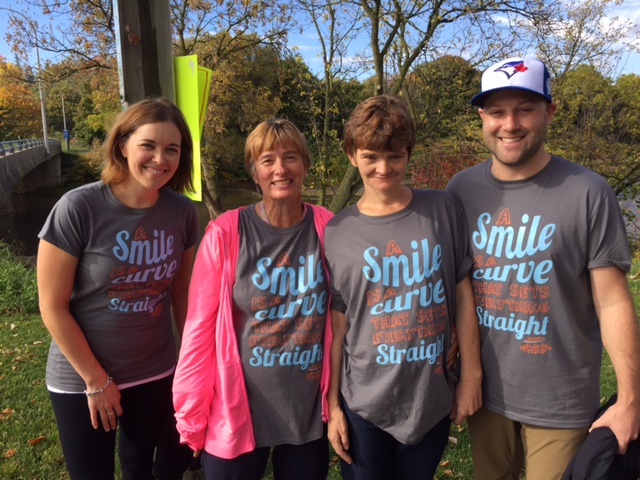 THANK YOU for supporting our 13th Annual Walkathon for "Create A Smile" Foundation in partnership with Community Living St. Marys & Area.
The success of this event is a testament to the sponsors and volunteers who helped raise over $14,700 in pledges, adding to the $170,000 raised since 2004.
The money raised is used to pay for things that enhance the lives of people with disabilities, their families and the communities they live in. This includes essential items not covered by government funding, some mobility and communication devices, summer supports for a number of young people, People First and accessibility equipment needed in our community. This year the focus will be on increasing obtainable housing in our communities.
The top fundraisers this year were event founders Tracy and Mirco Rossetti, as well as Danny and Mary Muir, and the Webber and Holland families.
Our Gold Sponsors – My Babbo, Orr Insurance, Action Health Care, Account Right Business Solutions and Illinois Tool Works Ltd
To see a full list of sponsors click on the attached link.